Brazil 8th International Permaculture Convergence (IPC 8) May 2007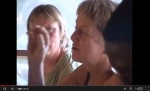 Brazil 8th International Permaculture Convergence (IPC 8) May 2007
In May 2007, Rosemary Morrow taught at the 8th International Permaculture Convergence (IPC8) which was held in Brazil, bringing together visionary activists from 43 countries in the common goal of preparing for, and mitigating, our looming global crisis. Their strategy: self-reliance and sustainability through permaculture.
Graduate List to come.
Permaculture: A Quiet Revolution (2008)
Click on the link below to view an excellent film made about IPC8 and the 'Quiet Revolution' that is permaculture.