Launch of Advanced Permaculture Course in Community Disaster Mitigation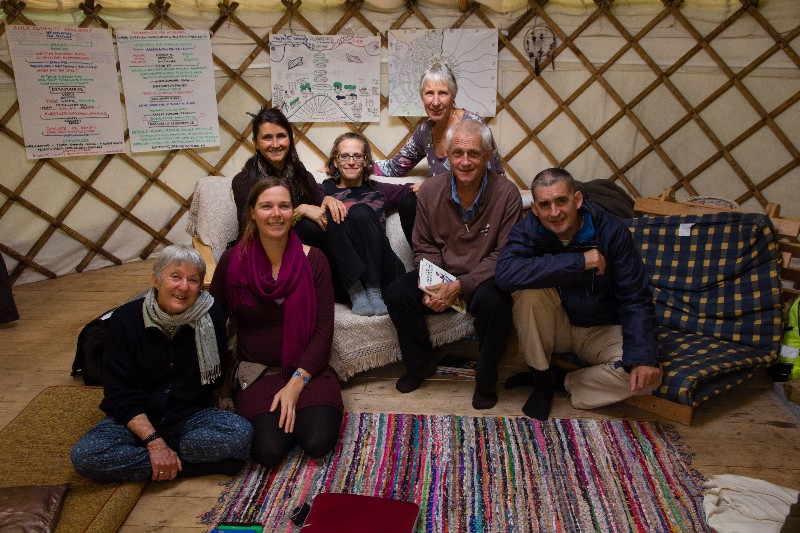 "Preparedness is always better than Response."
A course for disaster mitigation for communities has been developed at an IPC 12 Edge Event at the Sustainability Centre at Petersfield in the United Kingdom.
The new course, facilitated by Rosemary Morrow, is designed for permaculturists to offer a framework for community resilience around the world. With an uncertain future ahead, extreme weather events and financial collapse were just some of the events examined.
Participants looked at five locations where disasters are common and discussed ways that citizens can plan, endure and recover after disasters.
The aim is to restore communities and build in disaster resistance, using the principles of permaculture in the planning.  The course will be freely available to all permaculturists world-wide.
The participants were Chris Walker (Malawi),Dana Wilson and Kym Chii (Canada), Ben Walters (Indonesia), Annaliese Hordern (Australia) and Susie Lees (New Zealand). They are producing detailed course outlines with back-up materials to offer to permaculturists throughout the world in Africa, Australia, New Zealand, tropical Asia and north America.
'Building community resilience and detailed planning are essential tools to help improve conditions, prepare us for emergencies and save lives.'
Contact us if you'd like more information.
Photo: Dana Wilson / Gaiacraft
L to Rosemary Morrow, Kym Chi, Annaliese Hordern, Dana Wilson, Susie lees, Chris Walker, Ben Walters