Education
At the Blue Mountains Permaculture Institute we are advocates for non-formal education and have over one thousand graduates from around the world. We use merit processes and peer review to award Diplomas (see below).
We specialise in learner-centred education to achieve high competency outcomes in graduates and we develop resources to assist permaculture teachers. We are constantly reviewing the Permaculture Design Certificate syllabus and our Teacher Training Course, and engage in discussion to update or expand present knowledge and practices. The Institute assists individuals and communities to access knowledge and diplomas where there is no local support.
Teaching Processes and Strategies: "Each one can teach one"
In the early Permaculture Design Courses run by Bill Mollison, Bill said "If you want to teach, and feel you can, when you have completed your PDC then go and do it. You will, at the least, know more than your students. And if you are no good then they won't continue to attend." In recent years many teachers and institutes have attempted to control who teaches permaculture, and to credit new teachers  based on their version of permaculture. This is Bill Mollison's recent statement regarding this (click on the image to view):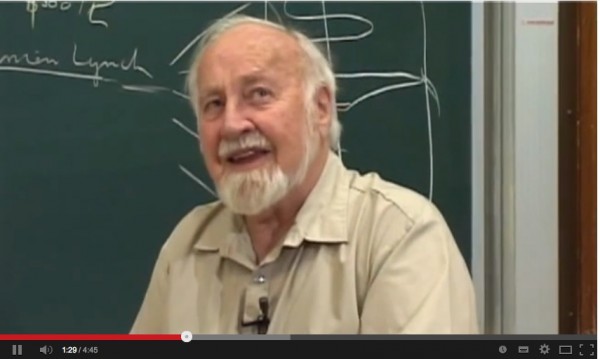 It means that we still have a people's movement in permaculture where "each one can teach one". No one, to our knowledge, has thoroughly evaluated their graduates and we are doing research to develop this area. As  adult educators, we have maintained fidelity to an ethic in teaching of care of people, adherence to an evidence based curriculum and non-formal education processes. So where is the evidence for this?   Why does it matter? We will regularly present articles from recent education practices which give results from different methods and look forward to hearing from you and getting your feedback.
BMPI Diploma in Permaculture Design
BMPI offers a non-formal education, merit-based diploma process which recognises significant contributions by individuals or groups to the knowledge or practice of permaculture.  BMPI will share fully and publicly, the knowledge and experience of its diplomats.
BMPI exists to promote learning, assessment and recognition of significant permaculture work and offers a diploma pathway for those who:
have considerable experience and have made valuable contributions;
don't wish, or are unable to follow, an assignment based formal diploma process.
BMPI especially encourages those for whom language, communications or finances make earning a diploma through other pathways almost impossible eg. for practitioners in Timor Leste, Viet Nam rural areas and illiterate women in Ethiopia.
Criteria for acceptance are:
service and/or impact on a community or nation;
extension of present permaculture knowledge and/or interpretation of its principles and strategies;
indication of the learning that occurred with attention to failures and particular successes;
suggestions of how the work would be done differently if repeated in time or another place;
agreement to work being posted on the BMPI website.
BMPI Diploma Process
There are several roads to earning a Permaculture Diploma. Some, as in Skandia, are by peer-review at a regional convergence and introduced by a mentor. Others are through formal institutions such as private permaculture institutes and universities.
BMPI invites submissions from potential candidates to present work they have already accomplished. Work can be presented in a range of formats after discussion with the Institute. The work will be presented at an Australian Permaculture Convergence for peer assessment. Applicants can choose up to three fields, and each field requires an approved process and documentation of evidence in order to be accepted.
Peer Review:  Candidates present a report of their work to the body of PDC holders and are open to questions and discussion. All reports will go up on the BMPI website.
The Institute will assist candidates to present their work in a format and flow that facilitates the diploma process. Permaculture Design Certificate graduates, who can demonstrate at least two years practical experience in at least one of the following fields, are eligible to apply:
Education
Land/Site Design
Media
Site Development
Community Service/Development
Economy
Technical Development
Resource Development
Architecture and Building
Relief/Disaster
Urban
Transition
Community Gardens/Schools
Development
Ecovillages
Research
Additional fields may be added upon request e.g. for island or coastal communities.
How to apply:

Indicate where, when and with whom you completed your PDC (at least two years of demonstrable experience);
Send an expression of interest to BMPI (via letter or email);
Create a plan to design your presentation;
Organise your work in a presentable form to highlight significant findings and implications for the wider public.
To contact the Institute, email via our Contacts page, or send info to Blue Mountains Permaculture Institute 101 Wentworth St Blackheath, 2785. Australia.
Picture Above: Graduates in Portugal in 2013