Permaculture Design Course: 17 March – 13 May, 2017
The Blue Mountains Permaculture Institute will be running a Permaculture Design Course on Friday evenings and Saturdays, weekly from Friday 17 March to Saturday 13 May (excluding Easter). This is a great opportunity for those who would like to take the time to fully absorb and integrate permaculture ethics, principles and design strategies, and offers a pathway to completing the internationally recognised course around other work or family commitments. (see curriculum below)
The course includes a WEEKEND IN CANOWINDRA: 28-30 April
Over this weekend we'll be exploring rural permaculture and visiting Rivers Road Organic Farms – a unique example of a multiple-occupancy certified organic farm specialising in organic grazing, grapes, olives, figs and wine. We will look at Permaculture and Landcare and visit the Canowindra Community Garden.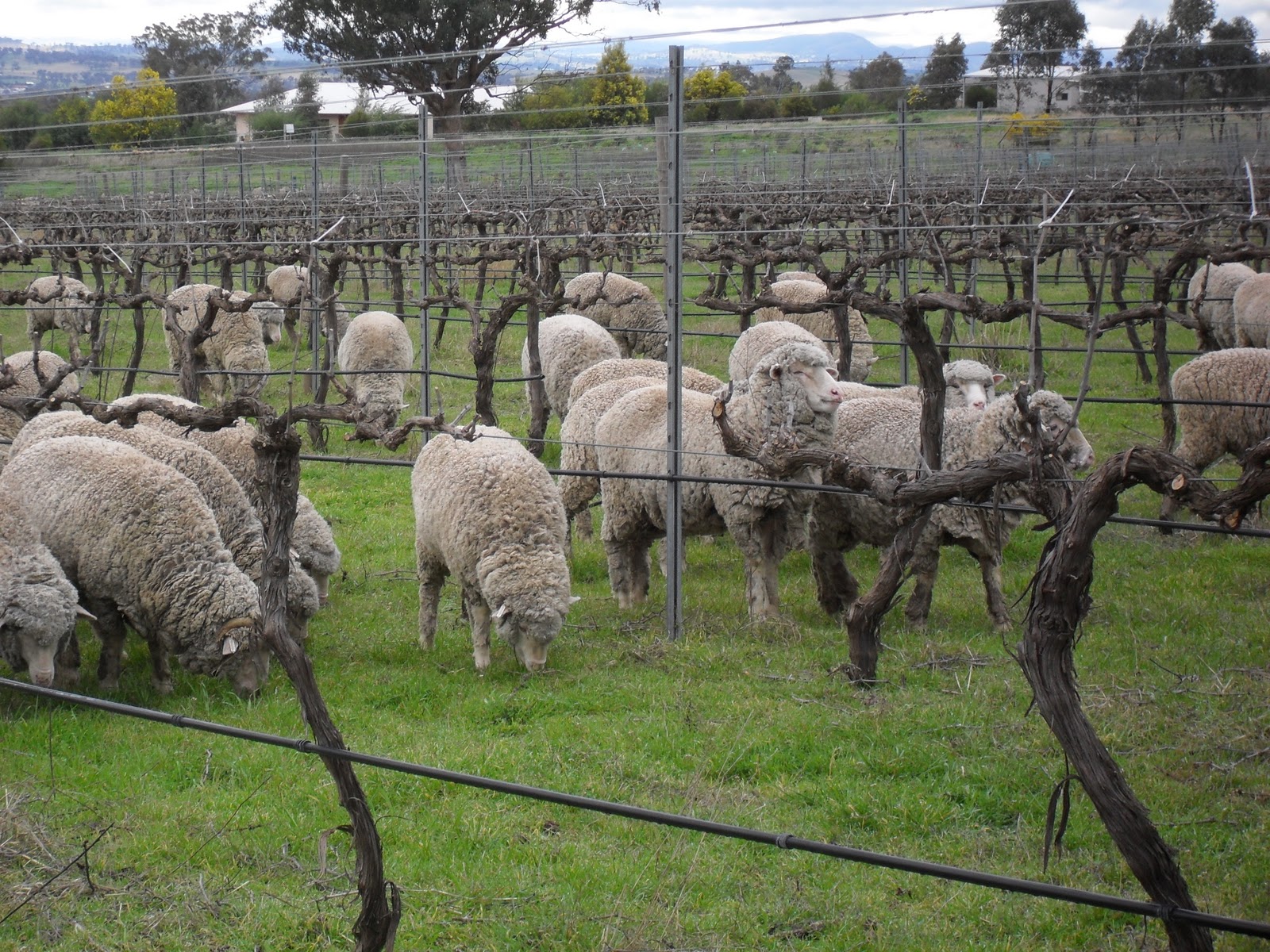 ACCOMMODATION IN CANOWINDRA:
For this weekend we'll be staying at Eddy's of Canowindra, close to the cafes/shops on the main street of Canowindra.
TEACHERS:
Teachers will include Rosemary Morrow, Lis Bastian, Margie Crowther and others.
This is an opportunity to work with teachers who have a diverse experience in urban, rural and international settings, as well as social permaculture, permaculture in business, and permaculture strategies for growing regional resilience at government level.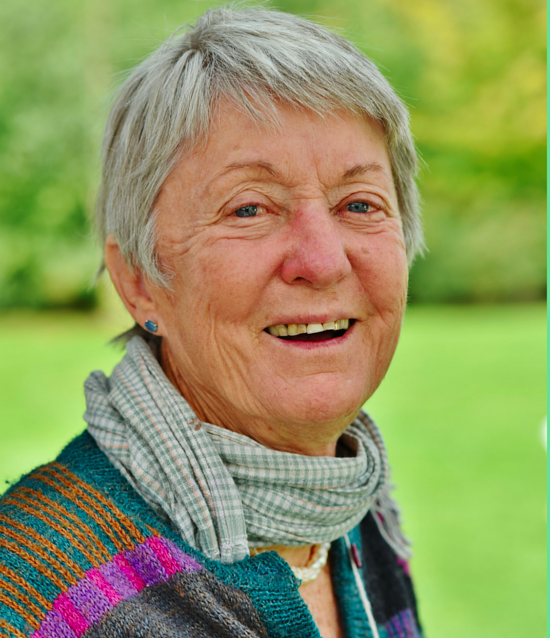 Rosemary Morrow:
Rowe originally studied Agricultural Science at the Sorbonne, in Paris, but then developed a passion for learner-centred teaching in the community. She walked away from formal education and has been teaching permaculture for 30 years. To this day she is still fascinated by adult non-formal education and the respect it demands from the teacher for students' prior knowledge and skills. She regards teaching and learning as generous reciprocal acts and has taught permaculture in many unusual and challenging places off the beaten track.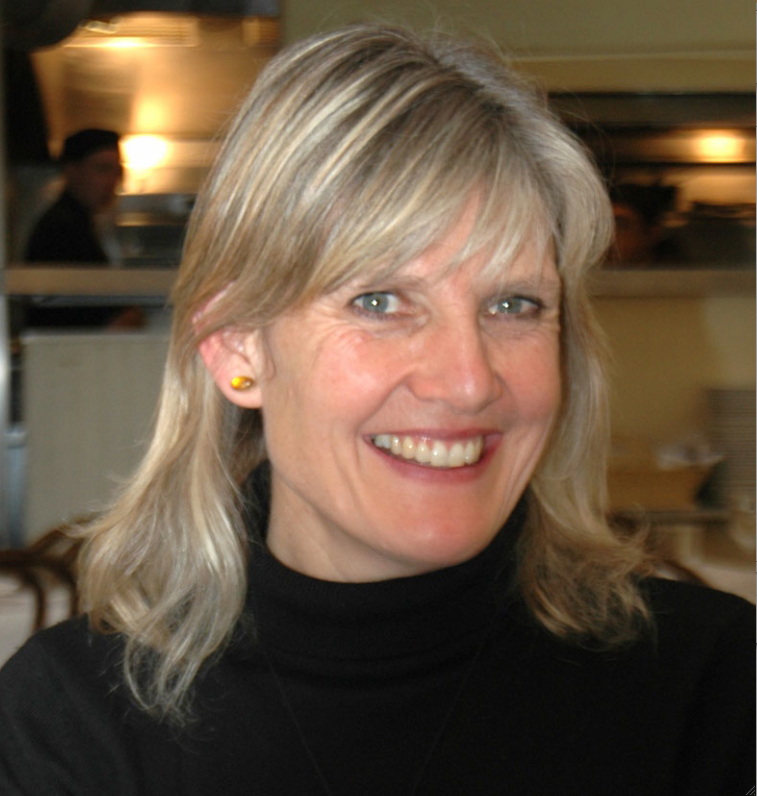 Lis Bastian:
Lis is the co-founder of the Blue Mountains Permaculture Institute and has been teaching with Rowe for the last decade. She has been an Al Gore trained Climate Ambassador, Climate Adaptation Officer for 17 Councils in Central NSW, lecturer in Environmental Management, and is the founder of The Big Fix, a NFP organisation focused on growing a collaborative solutions-focused culture, supported by a Solutions Media Service. After a long and varied career in arts and cultural development,  it is the 'design' elements and the systems thinking approach of permaculture that appeals to her.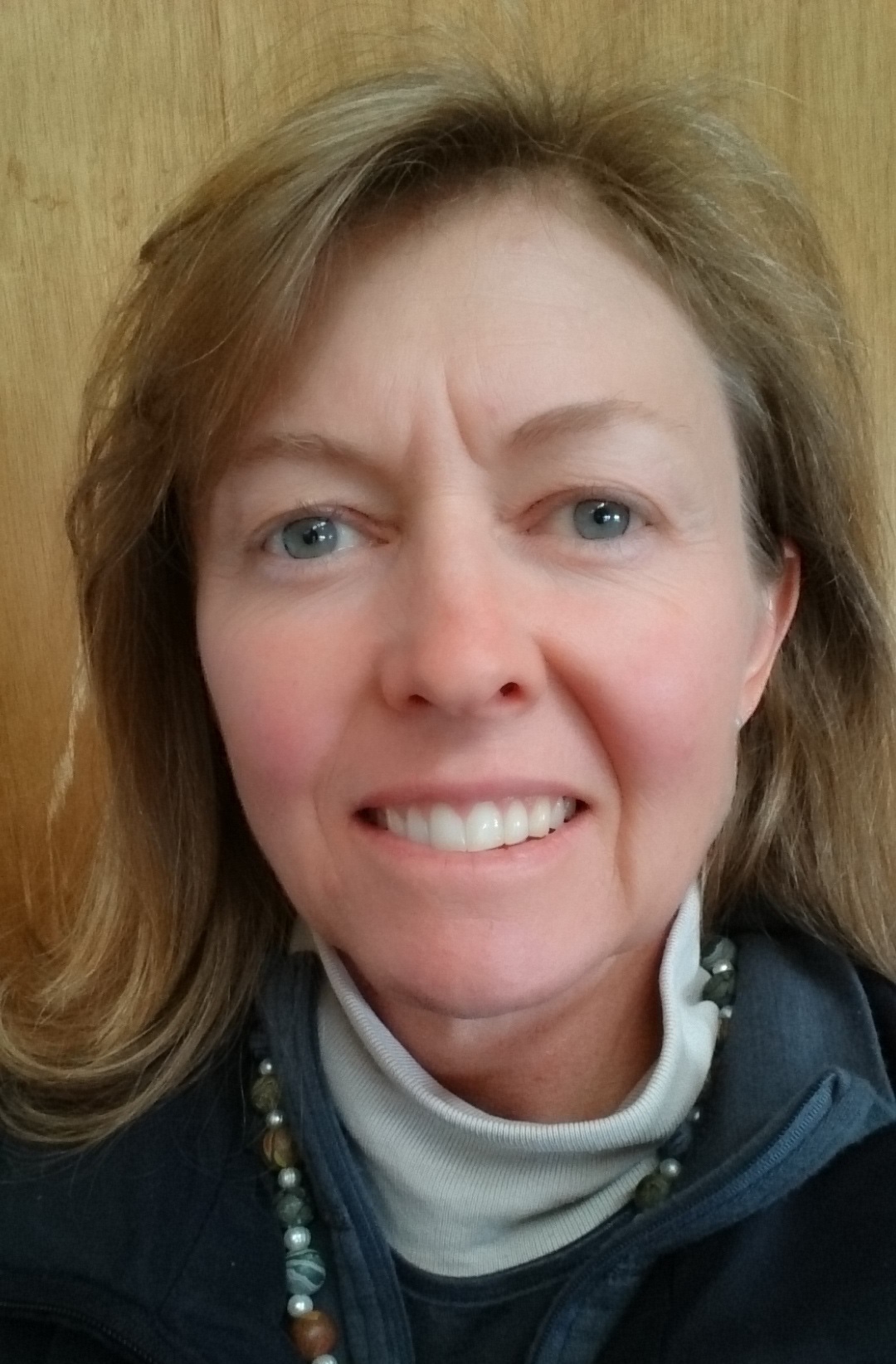 Margie Crowther:
Margie was introduced to Permaculture by her parents who had watched a TV program on it in the early 1980's featuring a permaculture farm called "Tread Softly On My Dreams".  They were, however, very conventional farmers in the Darling Downs district of QLD.  Clearing trees, repeated tilling of the soil, the chemicals and the disconnection from their customers didn't resonate with Margie.  She kept an interest in Agriculture through school and Uni but found home when she attend Permaculture events.  She did her PDC with Bill Mollison in 1997 at Tyalgum.  She then worked mostly in Landcare roles in NSW and ended up focusing on group dynamics and facilitation.  She then set up her own business, "Permaculture Patches", in 2003.  She kept feeling that one needs to get one's own patch right first and then help others who want to do the same.  She is currently the Coordinator of the Canowindra Community Garden and runs a certified organic sheep business with her partner Andrew Wooldridge and daughter Annie.
DATES & TIMES:
Fridays : 6.00 – 9.30 pm (17 March, 24 March, 7 April, 21 April, 28 April, 5 May, 12 May
Saturdays : 9am – 5pm (18 March, 25 March, 8 April, 22 April, 29 April, 6 May, 13 May
Sunday : 9am – 4pm (30 April)
COST:
Course fee: $1200
Early Bird fee: $1100 if paid before 31st January
Deposit: $100
The course fee covers:
Accommodation and meals for weekend in Canowindra
Partial catering for the rest of the course; we provide coffee, tea and local vegetarian produce, although participants are encouraged to contribute to a 'shared table'
All tuition as well as class notes and resources
Numbers are strictly limited. To secure your place email Lis or ring +61 407 437 553 or +61 2 47877533
NB. Over the Easter long weekend we'll be running a Permaculture in Precarious Places Course which is open to all PDC participants. Find out more here
VENUE:
The course includes site visits so classes will be held in a range of venues, but we will be based at the Blue Mountains Permaculture Institute – a short walk from Blackheath Station – at 101 Wentworth St Blackheath. NSW. Australia.
ACCOMMODATION:
There will be a limited number of billeting and camping options so contact Lis on +61 407 437 553 or +61 2 47877533 or email Lis if you are interested in taking these up.
Otherwise there are well priced camping and cabin sites at Blackheath Glen Tourist Park which is a short walk from where classes are being held. It is opposite the picturesque Blackheath Pool, so bring your swimmers!
Blackheath is also a well-known tourist destination so a range of other accommodation options are also available.
WHAT YOU WILL LEARN:
The Permaculture Design Course is a combination of permaculture theory and hands-on practice, as well as a number of site visits.
Watch a short video here that interviews numerous leading permaculturalists and takes a stab at defining permaculture.
The internationally recognised curriculum covers the following topics:
• Global challenges – environmental, social and economic
• Systems thinking
• Ecology basics
• Ethics and principles
• Design methods and site analysis
• Map reading
• Water – domestic, rural, urban
• Climate and microclimates
• Patterns in nature
• Soils
• Seedsaving
• Forests
• Windbreaks
• Biozones
• Aquaculture
• Zones
• Buildings and structures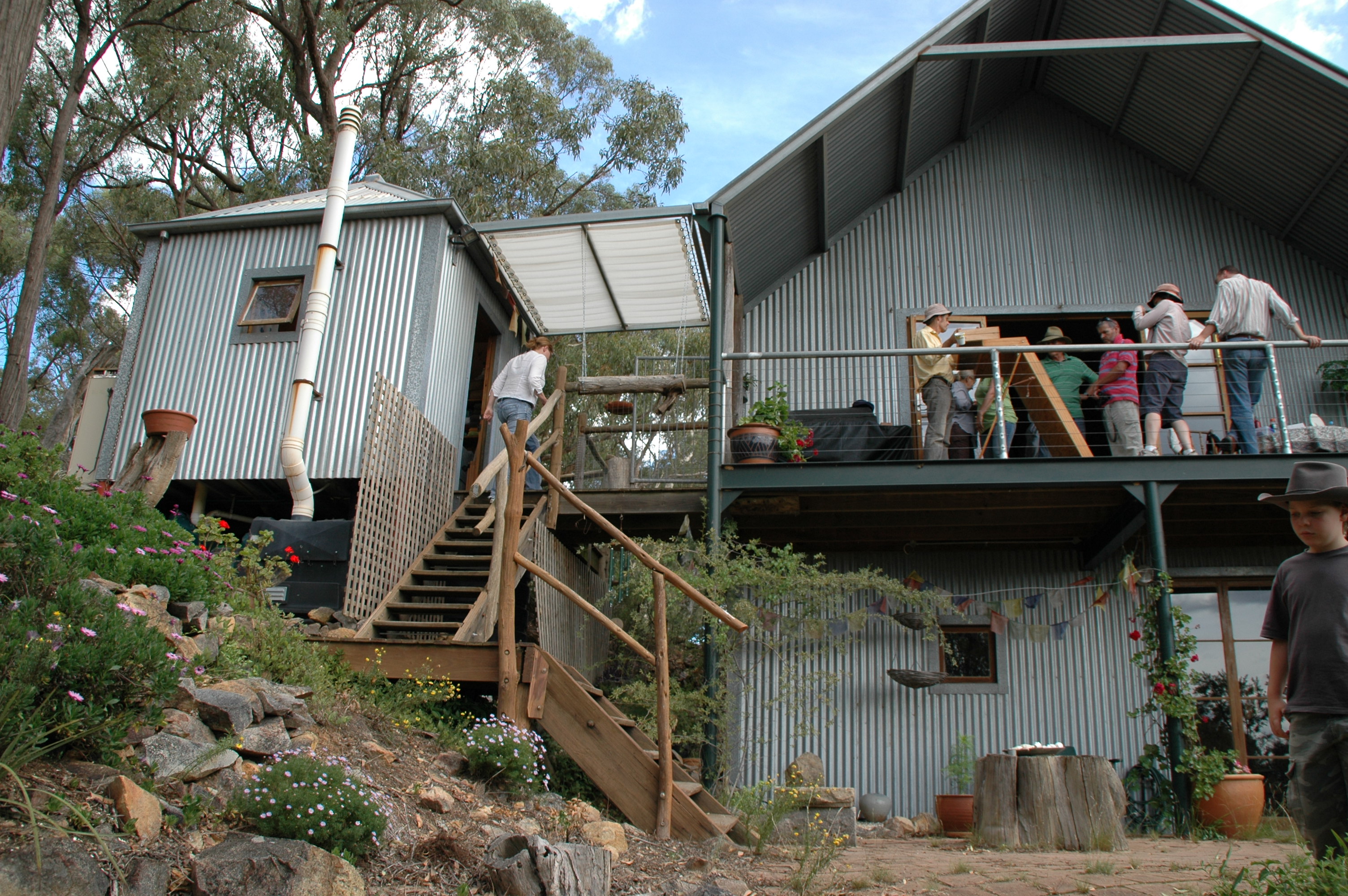 • Home gardens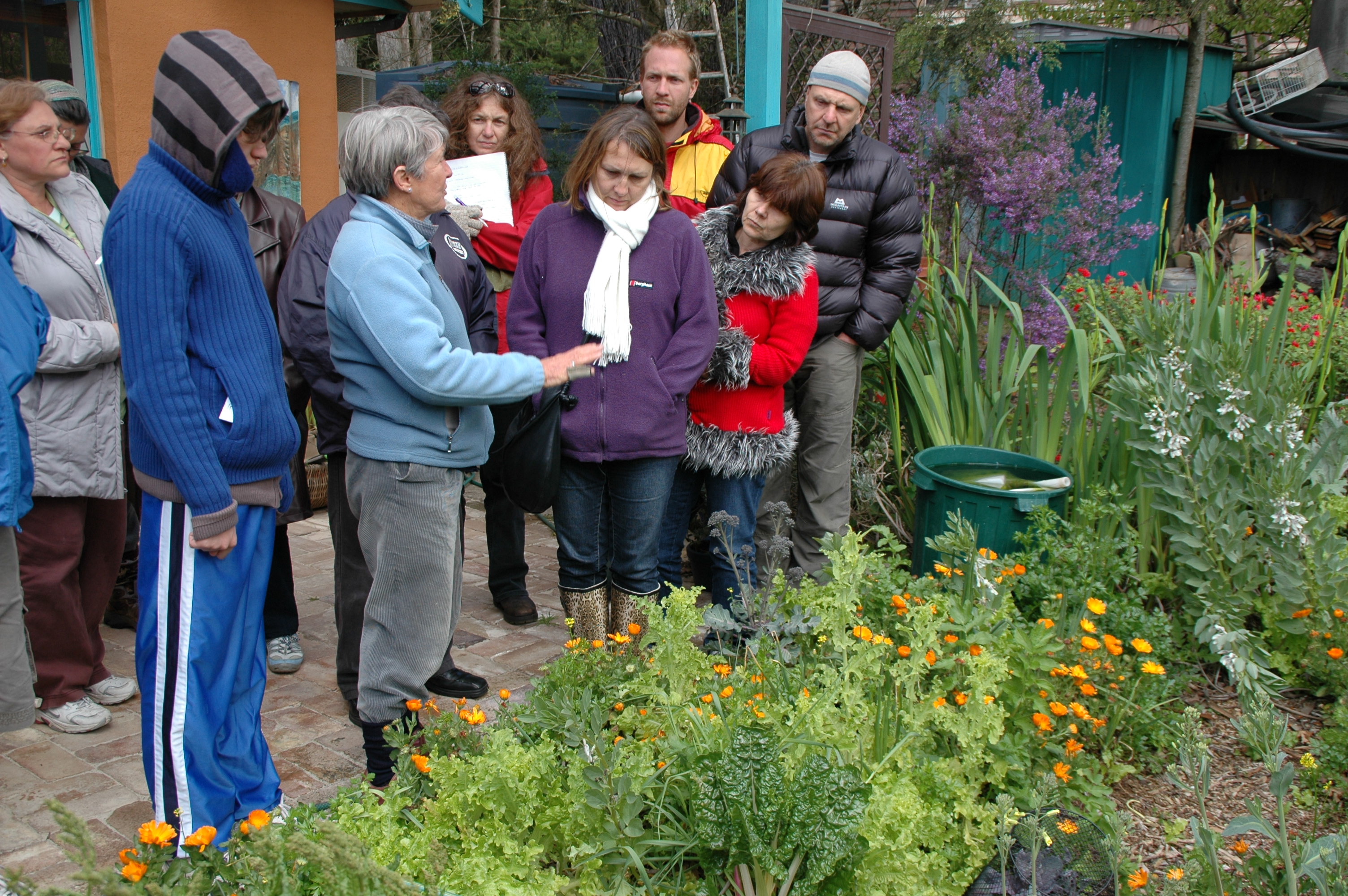 • Orchards and animals in orchards (bees, chickens etc)
• Farming/agriculture
• Harvest forests
• Natural forests
• Integrated Pest Management
• Wildlife
• Weeds
• Practical design work: a personal permaculture design and a group permaculture design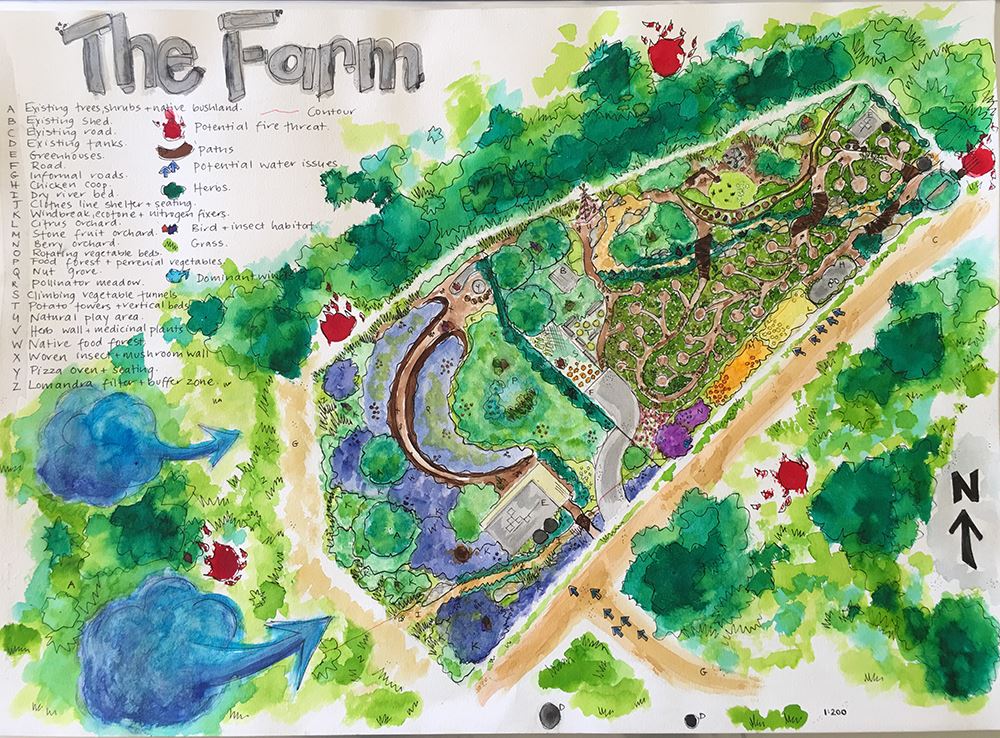 • How to do a 'permablitz'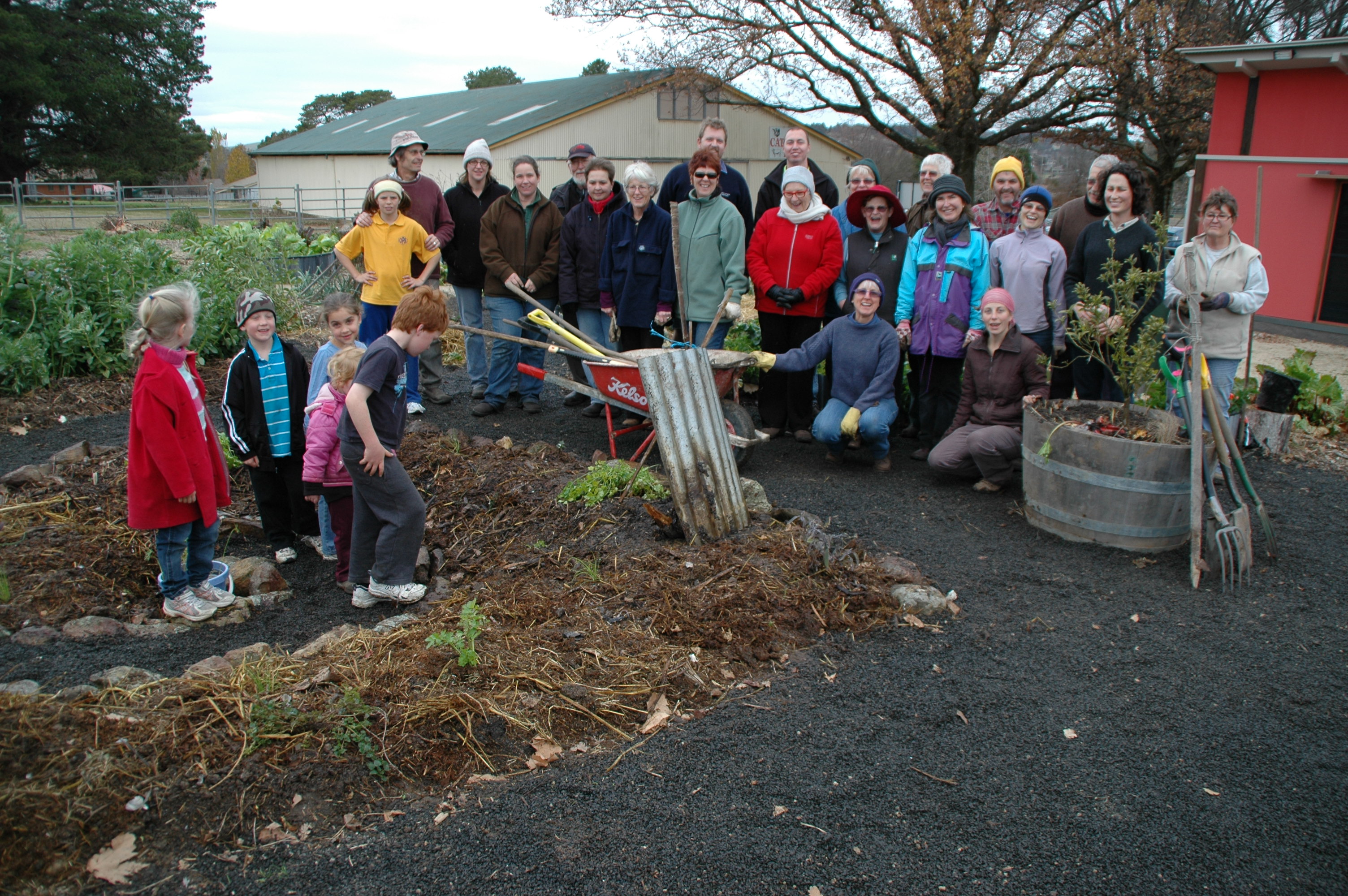 SOCIAL PERMACULTURE:
• Design for Disaster
• Permaculture Incomes
• Permaculture in business, government and NGOs
• Financial Permaculture
• Land access and ethics
• Village and community design
• Suburban and urban permaculture