Permaculture Teacher Training: Blue Mountains, 20-26 January 2017
Join Rowe Morrow and Lis Bastian for an intensive Permaculture Teacher Training Course in the World Heritage Listed Blue Mountains.
Rowe is an internationally renowned Permaculture Teacher who has written numerous permaculture books, including The Earth User's Guide to Teaching Permaculture and Permaculture Teaching Matters. She has taught the Permaculture Design Course (PDC), and her popular Teacher Training Course, throughout Australia as well as in Europe, Asia, Africa and the Middle East. She has co-taught with Lis Bastian, co-founder of the Blue Mountains Permaculture Institute, for the last decade. Both she and Lis are passionate about teaching permaculture in a range of contexts, from communities and organisations, to business and government. Rowe is particularly interested in teaching permaculture in war-torn countries like Afghanistan, as well as countries facing major social or economic challenges, like Portugal, Spain and Greece.
This course is designed to provide the necessary skills and confidence to deliver the internationally recognised Permaculture Design Curriculum to students anywhere. Students will be able to develop a curriculum, structure a short or long course to maximise student learning, and design effective learning resources. By the end of the course all participants will have had the hands-on experience of a range of teaching methods and strategies, and will understand how to inspire and engage learners in a way that results in deep and meaningful learning.
In the end, we will protect only what we love. We will love only what we understand. We will understand only what we are taught. Baba Dioum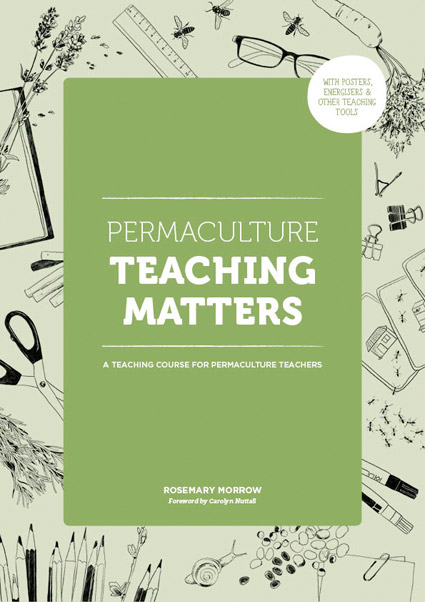 COURSE REQUIREMENT:
In order to attend this course you will have needed to complete a Permaculture Design Course (PDC) or be able to demonstrate equivalent knowledge.
Contact Lis to discuss via email or phone +61 407 437 553 or +61 2 47877533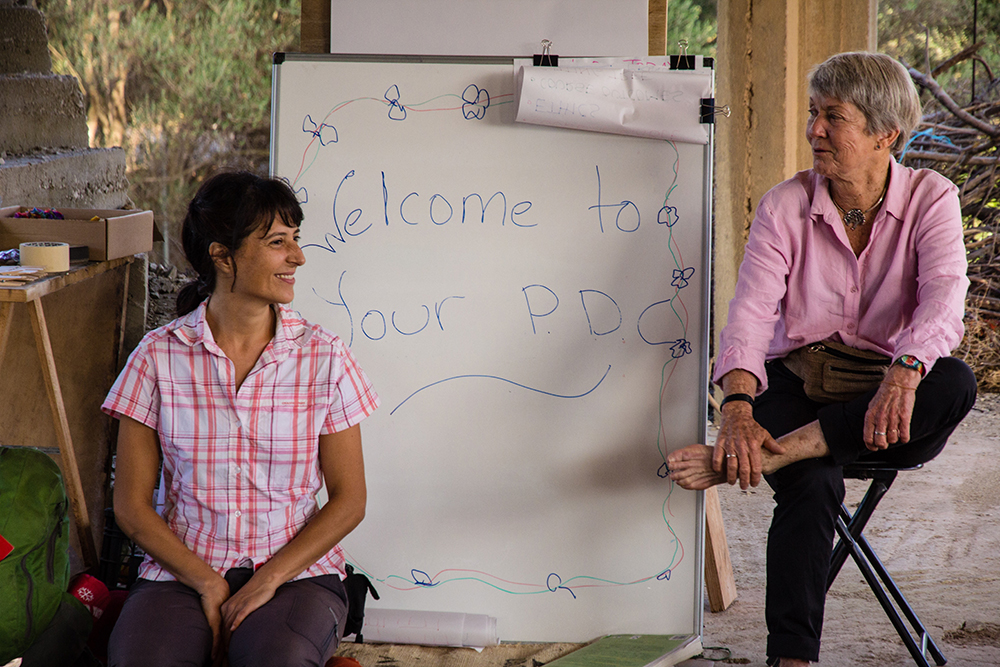 DATES and TIMES:
Arrival: 5.30pm Friday 20 January, 2017
Friday evening will be for introductions, orientation and dinner.
Daily: 9am – 8.30pm
Where possible students are encouraged to stay for dinner and for group work, which are an important part of this intensive course.
Departure: 5pm Thursday 26 January, 2017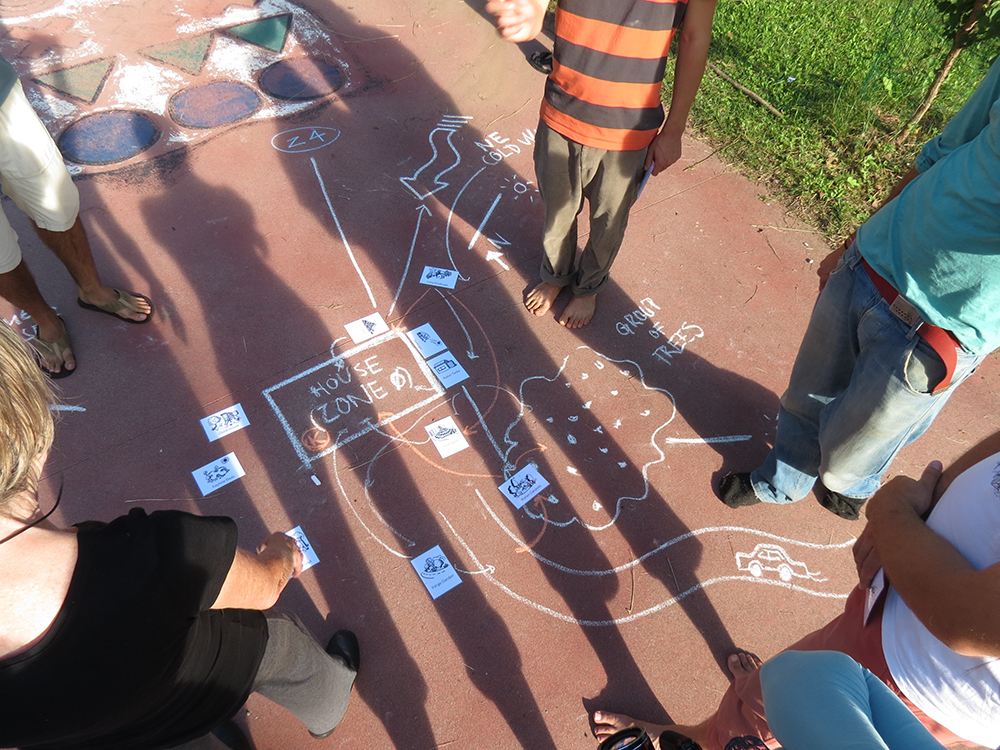 COSTS:
Course fee: $750
Early Bird Fee: $700 if paid before 1 January 2017
Deposit: $150
The course fee covers:
 All tuition, as well as class notes and resources
Delicious vegetarian catering for Breakfast, Lunch and Dinner (please let Lis know if you have any special dietary requirements).
Numbers are strictly limited. To secure your place email Lis.
VENUE:
Blue Mountains Permaculture Institute – a short walk from Blackheath Station.
101 Wentworth St Blackheath. NSW. Australia.
ACCOMMODATION:
There will be a limited number of billeting and camping options so contact Lis on +61 407 437 553 or +61 2 47877533 or email Lis if you are interested in taking these up.
Otherwise there are well priced camping and cabin sites at Blackheath Glen Tourist Park which is a short walk from where classes are being held. It is opposite the picturesque Blackheath Pool, so bring your swimmers!
Blackheath is also a well-known tourist destination so a range of other accommodation options are also available.
TEACHERS:
Rowe originally studied agricultural science at the Sorbonne, in Paris, but then developed a passion for learner-centred teaching in the community. She walked away from formal education and has been teaching permaculture for over 30 years. To this day she is still fascinated by adult non-formal education and the respect it demands from the teacher for students' prior knowledge and skills. She regards teaching and learning as generous reciprocal acts and has taught permaculture in many unusual and challenging places off the beaten track.
Lis has taught in schools, TAFE and at University, and has been co-teaching permaculture with Rowe Morrow for around 10 years. She is the co-founder of the Blue Mountains Permaculture Institute and is an experienced educator with businesses, government, and community groups on issues related to environmental management, climate adaptation, media and cultural development. Lis  is the founder of The Big Fix – a Media, Arts and Community Development NGO, operating with permaculture ethics and principles to support the growth of a collaborative, solutions-focused culture.